WELCOME TO RAGASMEDIA DESIGN AND PRODUCTION
Founded in 2006, RagasMedia provides comprehensive website design and development, graphic design, and media production for clients throughout North America. We are based in the Chicago, IL suburbs, with ability to work remotely, and focus on designing websites, and advanced on-line presence campaigns combining graphic design, programming, search engine marketing, social media, and more.
RagasMedia clients enjoy the unique combination of creative, technical, and business know-how that our team offers. We always strive to provide excellent service, build your trust, and become your dedicated long term partner.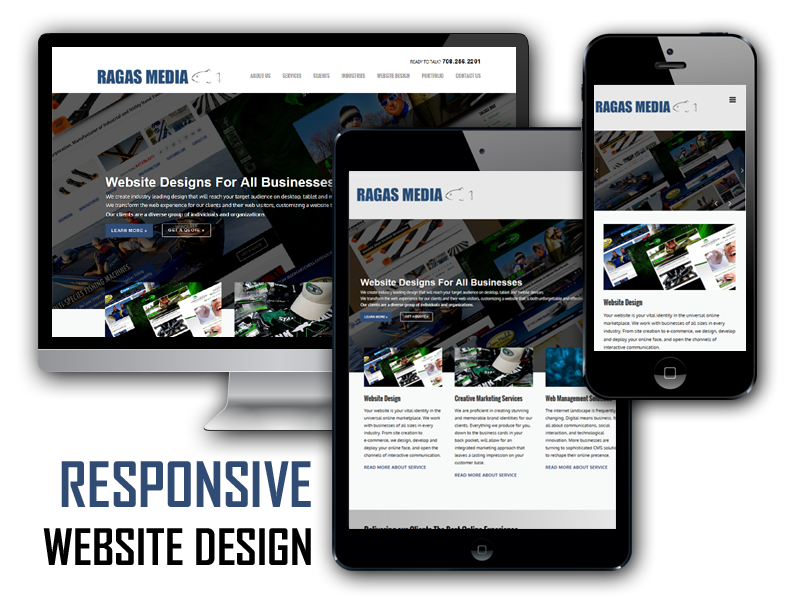 We provide industry-leading comprehensive website design, marketing services, and web management solutions. We always strive to provide excellent service, build your trust, and become your dedicated long term partner.
Our passion lies in developing aesthetically stunning websites that promote both usability and functionality. RagasMedia creates everything from complex websites to small personal blogs and everything in between. We consistently exceed our client expectations by helping to bring them to the forefront of their industry. We do it all independently ourselves, and we do it with pride. Whether your organization is seeking to create a corporate website or a personal homepage or blog, launch a successful e-commerce store, or in need of designs for logos, layouts and more, we are on-call 24/7 and ready to help.
HOW WE SUCCEED
Objectives
Our job is to help you grow your business through graphic design, website design, web development, services and to connect your customers and visitors to it through visual communication. As we get to know you and your business, we can do even more to get your message out to your customers…with creativity… personalized service… fast turnaround…and competitive prices. Our goal is to start long-term customer relations, and grow alongside your product. Whatever it takes. Your satisfaction is extremely important to us.
Expertise
RagasMedia has years of experience in website design, web development, graphic design, layout & editing for print and online publications, video production, and search engine marketing.
You can always count on our extensive technical and business know-how.
Innovation
Creating innovative web and business solutions is second nature to us. Original design with unique trademark style, unconventional thinking, modern programming approach, and cutting-edge technologies lead to quick, cost-effective, visually-appealing and reliable solutions.
Strategy
We employ careful planning and attention to detail in developing designs, schedules, and cost calculations. While rapid web development is crucial, having a well thought out plan and creating a sound design will help you save time and money on your next project.
Results
We adhere to the highest standards of quality and all projects undergo extensive testing before completion. We promise unyielding service and utmost attention regardless of the size of the organization or the project.
You can expect a guaranteed quality of work, timely results, and outstanding product support.
Trust
You simply will not hire anyone you do not trust.
We strive to build long-lasting relationships with our clients. We value and understand the importance of communication, honesty, respect, dialogue, timeliness, and privacy. RagasMedia is a partner you can trust.
DESIGN PHILOSOPHY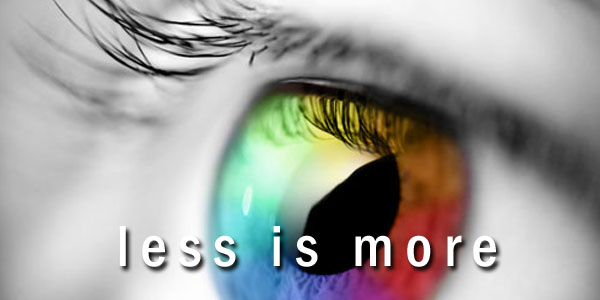 The notion that simplicity and clarity lead to good design.
I credit much of my training and skills to Professor Michel Balasis, of Loyola University Chicago. He taught me, and instilled in me, the most important lesson I work by:
Minimalist design has been described as design at its most basic, stripped of superfluous elements, colors, shapes and textures. Minimalism brings the most important content to the forefront and minimizes distractions for the user. If a page has too many elements, the viewer will be confused about where to look or misinterpret the priority of each element. A minimalist design puts the focus squarely on the content.